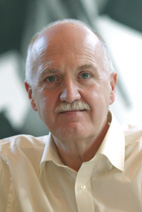 Joe is a social psychologist with graduate and post- graduate degrees from the LSE. His extensive research was supported by the late Professor H.J. Eysenck and eventually produced the first comprehensive and scientifically consistent explanation of why we evolved to dream: the expectation fulfilment theory.
This remains the first viable theory of why we evolved to dream because its straightforward holistic synthesis of the interdependence of biology and psychology explains, not only the evolutionary origin of dreaming, but also what it actually does for us every night. Since its publication it has not been successfully contended by any other theory.
Joe's new dream theory quickly proved of great practical benefit in psychotherapy because the implications deriving from it were able to explain many other aspects of human behaviour, such as how we learn, what hypnotic phenomena was about, the mystery of self-consciousness and what causes depression and psychosis.
For example, among other things the theory explained why depressed people always wake up tired and why they dream more intensely than non-depressed people. He found that by applying the expectation fulfilment theory in psychotherapy he could help alleviate mental and emotional distress faster than other approaches. As word got round, he quickly become one of Europe's most effective and influential psychotherapists and trainers.

It was his original psychological insights that inspired the human givens movement in psychotherapy and education, which first took off in 1997. This was as a result of the teaching through the peripatetic college set up by Ivan where they and their colleagues taught psychotherapy from the human givens perspective. Over 200,000 people have attended their training courses in the UK and Ireland.
Whilst teaching Joe's research continued. He developed new insights into the addictive process which greatly improved the ability of psychological techniques to treat those who wished to lose an addiction. He also found that 'molar memories' can often lie at the root of bizarre behaviors, including anorexia, irrational anger, and sexual deviance, and why some forms of treating psychological trauma are rapidly effective, and the role that context blindness – caetextia – plays in so many conditions.

Joe is a great reader, enthusiastically pursuing his interests in psychology, evolution, autism and mysticism whilst continuing to teach and run a private psychotherapy practice. He lives in County Kildare, Ireland, with his wife, Liz, and family.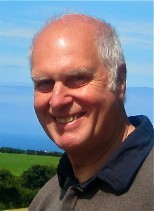 Ivan first became interested in the mind and human behaviour at the age of 15 after experiencing surgery under hypnosis and then having a teacher at his school publicly disbelieve that he had done so. Annoyed at this he went off to the local library to read up on hypnosis. That began what became a lifelong interest in psychology and the philosophical problem of the nature of perception.

In 1967 he was introduced to Idries Shah, the foremost modern authority on Sufism, who was demonstrating at the time that the discoveries made by today's psychologists appeared to be the same as those that, when stripped of cultural and religious overtones, were pioneered by Sufis centuries earlier. He worked with Shah on a variety of design, illustration and writing projects.

Then, in the late 1980s, he decided to build on his interest in psychology and train as a psychotherapist. But he soon became disillusioned with the sorry state of much of the psychotherapy training he encountered. This is because he could see that many tutors were uninformed about what scientists and psychologists had discovered about human behaviour, or that they ignored what didn't suit their doctrine. Schools of psychotherapy often appeared to him to be cult-like. So, in 1993, he founded the journal that was to become Human Givens (it originally had a different name) as a platform for clear thinking about emotional health, education and social issues.

In May 1994 he organised the first conference in the UK on False Memory Syndrome, a high profile event at the Royal Society of Medicine in London. His aim was to call attention to human suggestibility, largely ignored in psychotherapy training, and the appalling damage done to some individuals and families by some psychotherapists. It received national and international media attention.
In 1996 he and Joe began teaching counsellors and psychotherapists about the psychological interventions that can make them more effective and improve outcomes.

As Editorial Director of Human Givens he has conducted many penetrating interviews with leading figures on psychological and social issues and was the first to publish material on the expectation fulfilment theory of dreams.

Ivan's first book, The Survival Option, was published by Jonathan Cape in 1982 and he has been writing books and articles ever since, mostly in collaboration with Joe.

He has four grown up children and now lives with his wife, Véronique, in a quiet English village deep in the Oxfordshire countryside where he walks, reads, writes, paints and plays guitar (quietly).